Risk Assessment / Action Plans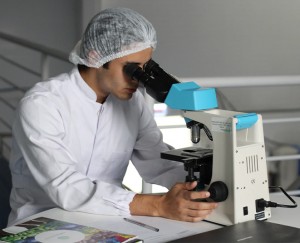 DATE AND TIME
27 & 28/06/2022 & 09:00 – 17:00
DURATION
14 Hours
STARTING PRICE
€350 + VAT (€66,50)
HRDA GRANT
€238
FINAL COST
€178,50
Tel
+357 22 317345
Email
info@foodtech.com
Address
LORDOS BEACH HOTEL – LARNACA
INSTRUCTOR
Panayiotis Andreou
SCOPE
Risk assessment is one of the main pillars of the framework and guidelines for occupational safety and health. It is the first and decisive step in the design and implementation or evaluation of the intervention program and protective measures for the health and safety of workers.
Occupational risk assessment is the combined effort of security staff and management or the employer to decide on the necessary measures regarding occupational hazards. The action plans are implemented for the mass protection of the personnel from possible emergencies such as fire, earthquake, floods.
According to a relevant analysis that was conducted, the increase in the number of accidents in 2017 compared to 2016 was mainly due to the increase observed in the following areas of economic activity:
a) Constructions
b) Transport – Storage
c) Hotels – Restaurants
OBJECTIVE
A basic right of all employees is to work in a safe and healthy environment. The purpose of the seminar is to train employers and employees of the company for the identification and assessment of risks in the work environment, protection measures and requirements for the preparation of action plans related to safety and health at work.
Upon completion of the program it is expected that the trainees will:
1. They are able to identify hazards in their work environment.
2. Take practical protection and remedial measures to reduce the risk
3. Understand the requirements for the preparation of action plans for occupational safety and health
4. Understand the requirements and specifications of the law as it will be applied to the company
5. Create a successful action plan
6. Understand the importance of health and safety for customers and company staff
7. They will understand the importance of law enforcement
interested participants
Maintenance Officers, Technicians, Housekeeping Officers, Safety and Health Operators, Department Heads, Laboratory Technicians, Members of the Safety and Health Committee
SEMINAR PROGRAMME
27/06/2022 – DAY 1
28/06/2022 – Day 2
Notes
VAT is calculated on the initial pre-subsidized amount
In the case of cancellation of the participation, in less than 48 hours from the beginning of the
program, you will have to pay the amount of your participation in full
Payment terms: The full tuition for each participant are paid before the start of the seminar by check at
name h.s.i. Foodtech Laboratories Ltd
Special rates are offered for the unemployed and students